Collect! Partners
Working with Collect's specialized service partners expands the scope of your workflow and automates valuable functions. We offer you several options within each category, knowing that each has been vetted by Collect! for technical compatibility and reliability.
Online Debtor Negotiations & Self Cure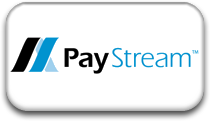 PayStream
PayStream is an easy to use online payment & negotiation tool, or as we call it; a 24/7 online collector. This smart, rule driven and cutting edge tool allows your debtors to negotiate payment arrangements around the clock without ever breaking your business rules. It also doubles as a self-service payment portal for one-off Direct Debit or Credit/Debit card payments. Debtors can securely and privately view their account details, make one-off payments, setup arrangements, update their details and even message a collector thus allowing your collectors to concentrate on the harder to collect accounts. Reduce expenditure without sacrificing collection results.
Collect! users can set Collect! to automatically update PayStream as many times a day as they wish ensuring up-to-date information is always provided to the debtor.
Direct Debit & Credit Payments
IP Payments
IP Payments allows Collect! users to automate and streamline their payments processing using multiple payment channels. All your payments channels (including Direct Debit, Credit Card, BPay and Australia Post) can be consolidated into one daily file and automatically sent to you for easy importation into Collect!
Payment options include:
Automated Direct Debit
Automated Direct Credit into multiple Trust accounts.
Real time Credit/Debit card payments - PCI DSS compliant
Automated Credit/Debit arrangements using Tokenisation- PCI DSS compliant
IVR payments processing
All services fully integrated into Collect!.
---
POLi Payments
POLi is the online payment option that allows agencies to securely receive payments from their debtors via Internet banking. The debtor logs into their Internet banking using a POli link which pre-populates the amount and reference details which cannot be changed.
Recieve an instant notification of the payment
The amount and reference number are 'locked down' removing reconciliation errors
Negligible chargeback risk (unlike Credit Card)
Expand your customer base . Many Australian adults do not have a credit card or want to give their bank details to an agency.
Collect users are able to generate a POLi Link, which is a short URL such as 'poli.to/ABCD', directly from within Collect! and distribute to the debtor either verbally, on a letter, via email or even SMS to customers for payment.
---
BPay
BPay has helped make the lives of millions of bill-paying Australians easier, allowing bills to be paid quickly and securely, 24/7 through an Internet or phone banking service. In 2009, over 264 million payments were made using BPAY. Collect! can generate secure BPay check-digits onto your letters , emails or SMS.
---
Post Billpay
POST billpay provides many features and benefits to you and your customers. The Benefits for your business include:
Reduces costs in bill delivery and payment.
More collection channels: in person, by phone and on the Internet.
Collect! can print Australia Post barcodes directly onto your demand letters.
---
Dialers & IVR
TCN Broadcasting
TCN is a pioneering Voice Broadcasting firm, using VoIP (Voice over Internet Protocol) technology and web-based access to a state-of-the-art dialer. Technically speaking, TCN routes calls digitally through the Internet rather than through traditional analog phone lines. TCN combines proprietary algorithms and dialing logic with unlimited line capacity and very low costs, enabling agencies like yours to place thousands of calls in moments at dialer pricing, without paying for extra lines or requiring any changes to your firms phone system. Collect! provides users with an easy and powerful integration with the TCN service allowing you to generate and upload your campaigns directly to the TCN platform for processing from directly within the Collect! application. No cumbersome export/imports. Collect! also receives reports automatically from TCN's online interface and automatically updates the accounts with details of the campaign..
---
PowerConnex
Established in 2000, PowerConnex specialises in providing solutions to improve contact centre productivity. Our Power Suite product range has been designed to achieve impressive results through automation, analysis and management support.
---
Letter Service Bureaus
Bing
Bing is a sensational way to conveniently and securely post mail directly from Collect!. By simply clicking the Print button in Collect!, mail is beamed electronically to a Bing mailing house and automatically printed, folded, enveloped and posted with Australia Post the very same day. Accounts with email addresses can receive a PDF of the letter directly to their email instantly.
A complete copy of each letter is kept inside Collect for instant retrieval.
---
Direct Mail Online
DMO stand out from the crowd and are known for their fast, efficient and on-time mail processing with our expert service team being no different. They can help you with personalised and highly competitive quotes including detailed cost effective design and development of all your mailing requirements... all of which is usually completed with a fast turn around time!
Skip Tracing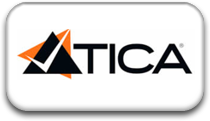 TICA
TICA is an Australian owned and operated company and has been since 1992. From the original development of the Tenancy History Database to a full Risk Management System, TICA has developed into a company offering more than just Australia's Largest Tenancy History Database to the Real Estate Industry, and now the credit/collections industry can search TICA to help locate skips.
Collect!
ships with TICA export scripts allowing you to upload your skips to TICA for searching.
---
Acceleon
Developed specifically for the purpose of supporting the mercantile agent, investigative and finance industries, and accounts receivables departments across the country, Acceleon Locate combines results from a range of sources to provide up to date information about your customers.
Collect!
ships with Acceleon extraction report formats and import formats allowing users to easily bulk search debtors with Acceleon.
---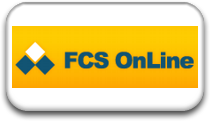 FCS Online
is a wholly owned Australian company specializing in providing consumer information and applications to the Financial, Credit, Collections and Government authorities in Australia and New Zealand.
This unequalled resource coupled with residential property information, building application records and address profile information provides essential information for:
Customer Due Diligence
Consumer Credit Management
Consumer Fraud Prevention
Consumer Debt Collection and Skip Tracing